by Pastor Isaias T. Songcuan Jr.
The life of Ruth has a big message to all who trust in the Lord. This is not a love story like Romeo and Juliet, but it is about God on how He restores those people who look to Him. The book of Ruth encourages us to view our day-to-day lives as part of God's bigger plan for our lives. The book of Ruth is one of the two books in the Old Testament to be named after a woman. There are few chapters in the Book of Ruth that contains many principles with an intense impact on our lives today.
In Ruth chapter one there was a woman the named Naomi who packed up and move from Judah to Moab due to terrible famine that was affecting her family. She and her husband moved there with their two (2 ) sons who eventually married Moabite women named Orpha and Ruth. Tragically, Naomi lost her husband and two sons. She was broken and empty, so, Naomi decided to move back to Bethlehem in Judah. Since Ruth's husband died she decided to join Naomi. Remember that Ruth was a Moabite and they were known as the trouble makers. They were not worshipers of Yahweh. Their god was Chemosh which they believed the protector of their nation. Ruth was now moving to Judah as a foreigner. This was a big deal in their culture, but Ruth was committed to Naomi, and she wanted to follow after Yahweh, the God of Israel. While in Judah, God worked out an amazing plan in favor of Ruth. There was a man named Boaz who's qualified as a " Kinsman Redeemer " to take Ruth as his wife. Kinsman redeemer means is a male relative who had the privilege or responsibility to act on behalf of a relative who was in trouble, danger, he is the one who rescues. It is written in Deuteronomy 25:5-6 has instructions that a relative of a man who dies should marry that man's widow in order to maintain his family through this woman. According to God's remarkable supremacy. It turns out that Boaz was a relative to Ruth's husband who died. For this reason, he was qualified to marry her and maintain his family. So, even in the middle of Ruth and Naomi's affliction. God still had a plan to take care of them.
There are important things in our lives in regards to our topic. God is concerned about all people in regards to this story. Ruth was not a Jew but a Moabite, and she experienced discrimination. However, God loved her just as the same He loves all people. Regardless of color, nationality, or status; we are all one in God's eyes. Few saw Ruth as an important person for she came from the nation that originated from the immoral encounter between Lot and one of his daughters found in Genesis 19:30-36. Ruth was a poor widow and living in a foreign land away from her birth family. Our God had a plan for her life that culminated in her becoming a part of the family of Jesus. Ruth was the grandmother of King David.
God's plan typically involves using people who are considered to be unimportant, and unimpressive from man's perspective. In 2 Corinthians 12:9 says, But he said to me, "My grace is sufficient for you, for my power is made perfect in weakness." Therefore I will boast all the more gladly about my weaknesses, so that Christ's power may rest on me (NIV). God uses "Little things" to accomplish great plans. He had a series of little things that all added up to important pieces in His big plan. God, intended for Ruth to be a part of the family of Jesus. So, He pulled together events such as the Famine, Naomi's relocation to Moab, and their return to Bethlehem. Our God does the same plan in our lives today. We have a Redeemer for our lives too who can rescue us from the devastation of our sin, His name is Jesus. His redemptive work in our lives today. We are all desolate as a result of our sinful natures. We are empty just as Naomi was empty and devastated after she had lost everything and return to Judah. Our sins have rendered us empty and spiritually desolate.
Jesus is willing to redeem us. He wants to rescue us from the penalty of sin All we have to do is to call on Him in Faith and ask Jesus to save us. For "whoever calls on the name of the Lord shall be saved (Romans 10:13, NKJV)."
For "whoever calls on the name of the Lord shall be saved."

(Romans 10:13, NKJV)
This book demonstrates that God responds to His people's cry. We watched Him provide for Naomi and Ruth. We learned that the Book of Ruth reveals the extent of God's grace. This Story stands as a ray of light showing the power of the love between God and His faithful people.
Nowadays, People are losing their lives, getting laid off, and losing their financial stability. However, you must be resilient and refuse to give up. Remember that if there is Life there is Hope for a better future. It may not get easier but the Bible warns us that times will get harder. God didn't promise easy, but He does promise to us that He will never leave us nor forsake us (Deuteronomy 31:6). In Romans 8:28 states, "And we know that all things work together for good to those who love God, to those who are the called according to His purpose (NKJV)." To God Be the Glory!
SPONSOR FREE!!!
Disclaimer: This blog have links that All For Jesus Church is Affiliated with. It simply means any successful purchased the church will receive a commission with no cost added to you.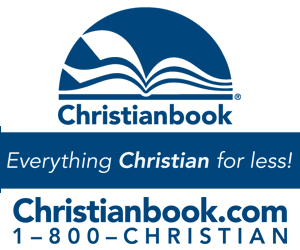 Connect with Us:
To Subscribe Please Click the link: http://bit.ly/34Fa47J
To view archived AFJC videos go to: https://www.youtube.com/user/vlandaos
Facebook Page: https://www.facebook.com/AllForJesusChurchPage/
Worship Schedules & Sites:
Sunday Service: 10 AM – 11:00 AM (EST)
Live Service: https://www.facebook.com/AllForJesusChurchPage/
Tuesday: 8:00 p.m. – 9:00 p.m. (EST)
Free PRAYER Conference Call
Live Service: https://www.facebook.com/AllForJesusChurchPage/
OR Join us via phone by Dialing these Numbers:
For US Based Please Dial: 1-857-232-0159 Code: 599320 then press *
For International Call Please Dial: 001-857-232-0159 Code: 599320 then press *
Friday Service: 10 AM – 11 AM
Live Service: https://www.facebook.com/AllForJesusChurchPage/
All For Jesus Church Videos Archive: http://bit.ly/34Fa47J
Phone & Address:
To Text your Message: (631) 867-2150. Please leave a Brief Message, Your Name & Your Telephone or Cellphone Number.
Write Us:
To Write us for any prayer request or concerns: allforjesuschurch@yahoo.com